International Cyber Expo 2023
Securing our digital world
Meet the cyberelements Team
The International Cyber Expo is returning bigger, and more exciting than before. The event is set to immerse you in the latest cybersecurity innovations and cytting-edge technologies. 
Mark your calendars for 26-27 September 2023 at Olympia London, as over 175 exhibitors will be participating.
The cyberelements team will be showcasing our solution's capabilities and the great functionalities to come.
Jonathan Fussner, head of the cyberelements team, will be presenting:
From Zero to Hero
The Four Pillars of Real Zero Trust Strategy
He will explain why Zero Trust is not only about access policy management and enforcement. It is a set of intrinsic characteristics of an access infrastructure that must take into account contextual access, protection of authentication secrets, and protection of resources & applications.
Don't miss out on this presentation, it will take place on Tuesday 26 Septembre 2023 at 17h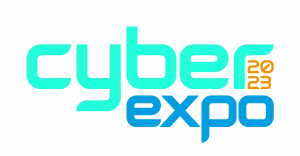 When
Tuesday 26 September 2023
09:30 – 17:30
Wednesday 27 September 2023
9:30 – 16:00
Where
Olympia London – National Hall
Hammersmith Road,
Kensington,
London, W14 8UX
Visit our stand
L40
Book a meeting with our team